More than 23 years of
family law experience
About Dru
Dru Horenstein is a family law attorney. The Dru Horenstein Family Law firm located primarily in Seattle, Washington focuses on the division of retirement assets (qdros, military, federal , civil service, state pensions).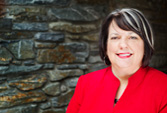 Dru has spent more than 23 years practicing family law. She has helped literally hundreds of clients through the challenges of divorce cases and retirement matters, small and large. Beyond her practice, Dru authors and presents continuing legal education courses on the division of retirement assets in family law throughout the State of Washington. Click here for a list of Dru's articles and presentations.
Dru is active in the community. She is a member of the King County Bar Association, Snohomish County Bar Association, Pierce County Bar Association and Clark County Bar Association. She has taught family law ethics at Clark Community College as an adjunct professor. And she is a guest speaker every year for the Community Property class at Lewis and Clark Law School and Willamette University School of Law.